#WalkForWishes by Make-A-Wish Malaysia
Make-A-Wish Malaysia is a non-profit organization that aims to grant the wish of every child with critical illness to enrich their lives. They believe in the life-changing power of a wish that serves as a journey of empowerment to instil the child's hope and strength even when battling illness. Ever since it was established, Make-A-Wish Malaysia has been fundraising and working with passionate individuals to make wishes come true.
Make-A-Wish Malaysia organized a virtual walkathon event, #WalkForWishes from 14th to 28th January 2022 where the fundraising method was through participant joining fees. A total of 20 employees (comprises of 5 teams) participated in this fundraising campaign by volunteering towards a great cause. As a company, we believed in recognising the values of giving back to the society and the positive impact of contributing regardless big or small.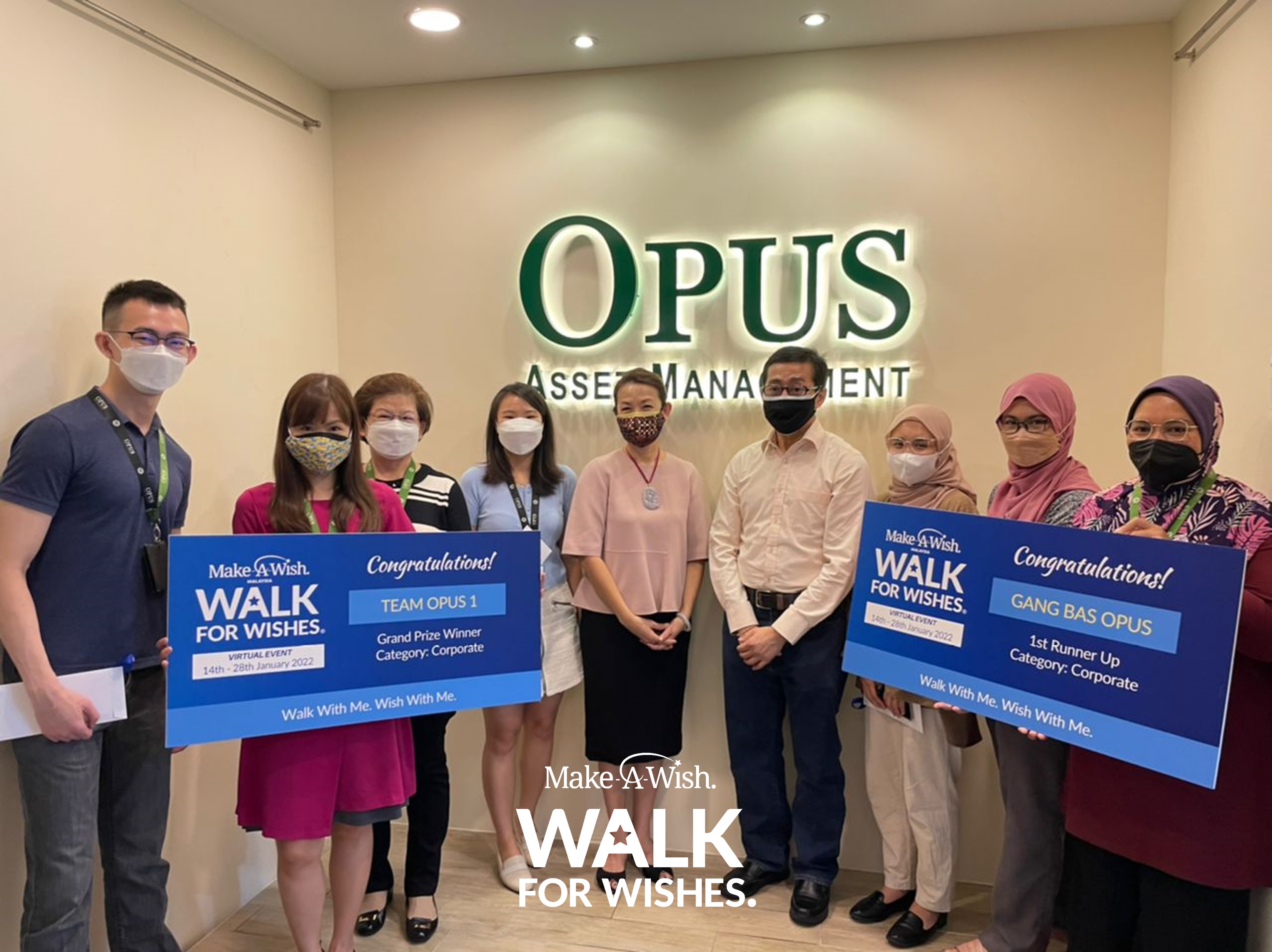 At the end of the #WalkForWishes event, it was announced that two teams from OpusAM made it to the top 2 winners in the corporates category. We are honoured to have the organiser, Ms. Irene Tan (CEO) from Make-A-Wish Malaysia visit us for a short prize-giving and photo taking session on 16th February 2022.